9u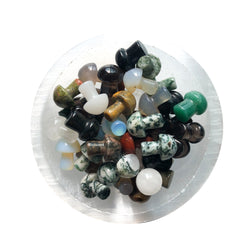 Equilibrio Gems
Mystery Mushroom Bundle
This bundle includes three super cute crystal mushrooms that are intuitively chosen by us!
Size: 0.75"

Love them!
My little mushies are so cute! So happy with the ones picked for me 😊
Love It
This bundle of mushies made me so happy. The crystals are high quality and absolutely adorable! They also can stand alone!