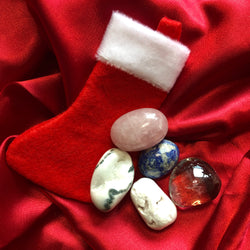 Equilibrio Gems
Mystery Tumble Stocking
This is the perfect gift for those just starting out with crystals or those that are always on the go and need some good vibes to carry with them! 
You will receive FIVE mystery tumbles, a felt holiday bootie and a card stating which tumbled crystals they will receive! 
Note: Pictured is a sample of mystery tumbles.
Value: $30